Perhaps the highlight of our yard is the commons area we call "The Hut." This is a handicapped accessible screened and covered pavilion with kitchen facilities, coin operated washer and dryer for clothes, and two full bathrooms with showers. This community area has picnic tables and chairs with a community TV and bookshelf stocked with donated books. Appliances, dishes, and utensils for cooking are also shared. A full size refrigerator and an ice machine are available at no cost as well as a propane grill and soda machine. Please remember to clean after yourself and be courteous to others in the yard.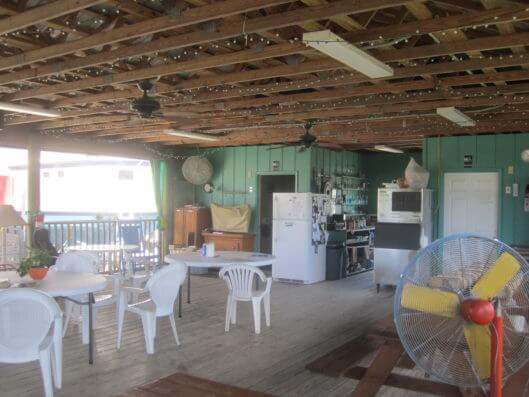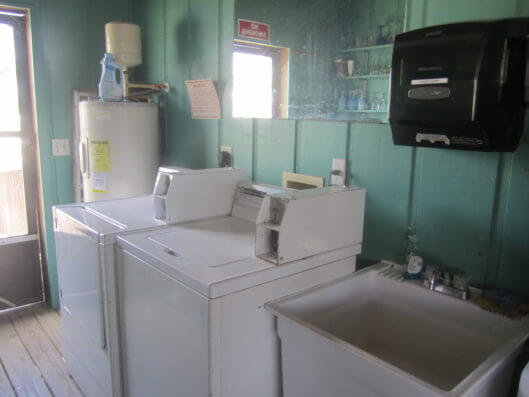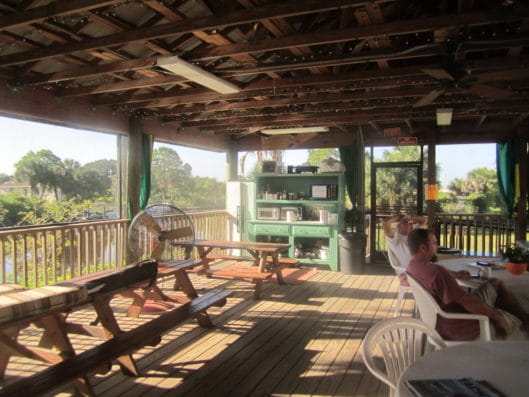 Wi-fi is available. The password is available in the office located onsite. Office hours are Monday through Friday from 8-4, although the yard is also open Saturdays from 8-12 if you need anything for the weekend.
We offer Fein vacuum sanders on a first come, first serve basis for $25/day plus sanding pads. These are high quality sanders that will easily handle most sanding jobs in the yard. We also have paint tarps available on a first come, first serve basis when sanding or painting boat bottoms. Contact office for disposing of sanding debris properly.
We have a used oil and diesel drum for oil changes and old fuel as well as a place for disposing of old batteries. Please contact the office for details.
There are two mast storage racks if you decide to demast for the hurricane season.